How to delete your Mobile application account
You may want to delete the account you created for the mobile application.
Follow this step by step guide to remove your account permanently.

Step 1
From the homepage, open your account page by clicking on the bottom right icon.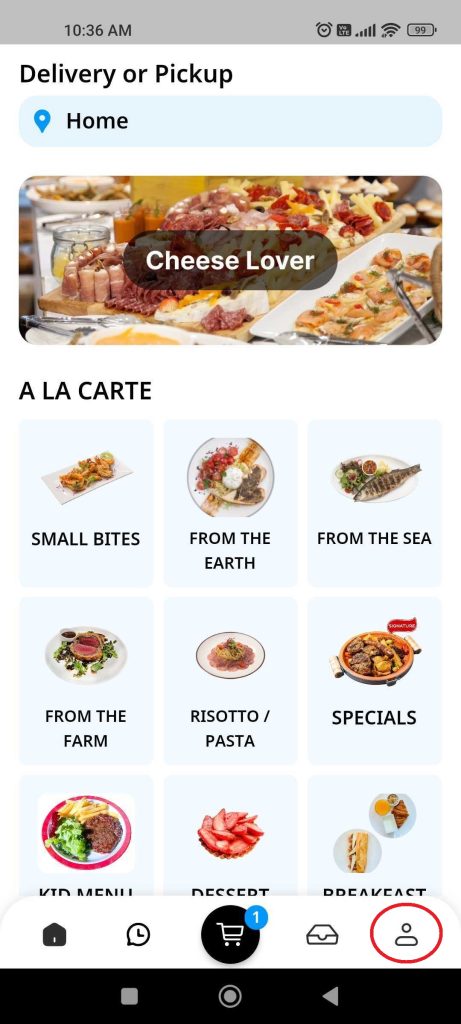 Step 2
From the account page, click on "Settings"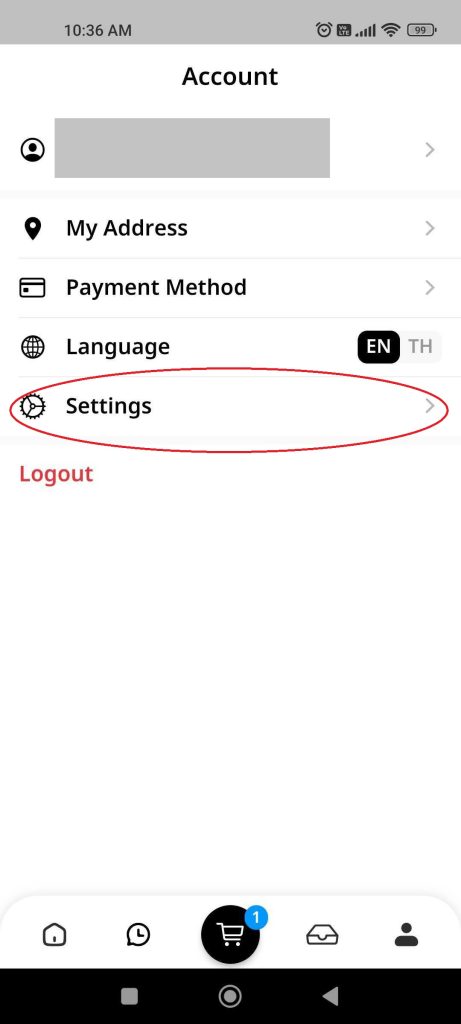 Step 3
From the Settings pqge, click on "Delete account"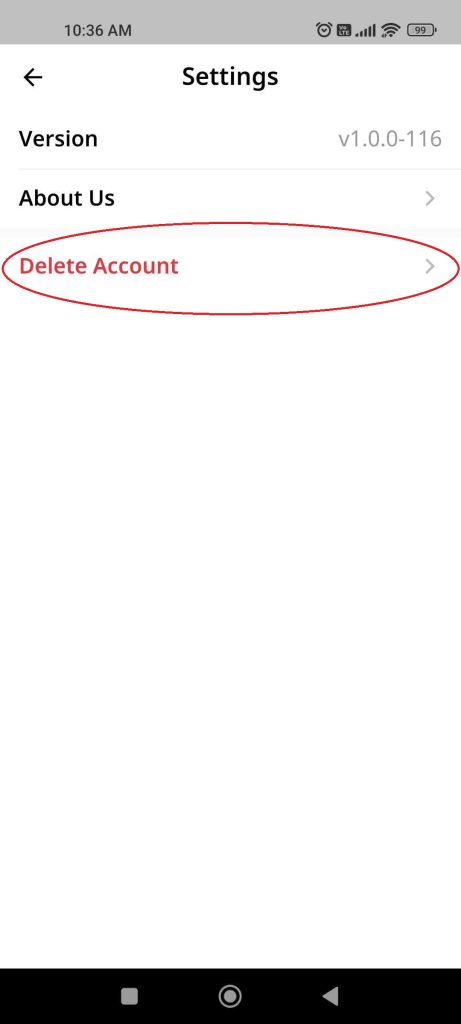 Step 4
From the Delete account page,
Check the box "I accepted and understand that the data will be permanently deleted"
Confirm the account deletion by clicking "Delete account" button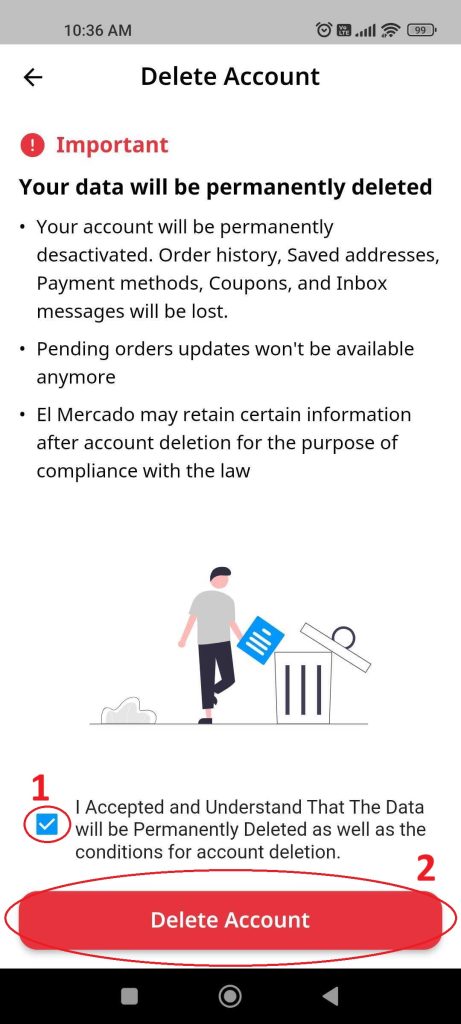 Congratulations, your account is now permanently deleted.