"Best fresh imports since 2015, because you deserve nothing lesser than the best" - El Mercado
Seafood
Cheese
Frozen Shellfish
Jars
Salami
Breakfast
Meat
Butchery
The pleasure of variety on your plate.
We deliver to your doorstep!
Order away via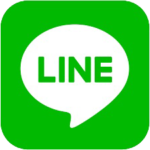 @ELMERCADOBANGKOK
Book your table by making a reservation here!
if you can adjust it to Learn our easy recipes
and become a master chef at home!
"A place that promises fresher and finer food at best pricing"
We are honored to be featured in 'Asia Business Outlook' as 
'Top 10 B2B MARKETPLACE COMPANIES FROM SE ASIA – 2023'
A great assurance for all our existing and new B2B clients around the country!
A big thank you to our valued customers for their support and trust in us
Join our subscribers list to receive the latest news and promotions!